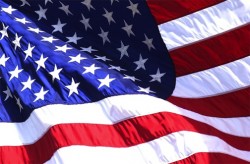 In light of Veterans Day, ComEd wants to remind customers that there is bill payment help for veterans and deployed active military personnel who are having difficulty paying their electric bills.
ComEd's CHAMP (ComEd Helps Activated/Veteran Military Personnel) program provides bill-payment assistance to deployed members of the military and veterans who reside within ComEd's northern Illinois service territory and demonstrate a need. CHAMP offers a package of benefits, including bill payment assistance of up to $1,000 while funds are available, deferred payment plans, extended payment due dates, cancellation of late charges, deposit reduction/or refund and budget payment plans.
To enroll in CHAMP, customers should call 1-888-806-CARE (2273), or download an application at www.ComEd.com/CARE. Documentation required to qualify can be found on the CHAMP application. For a complete list of ComEd's financial assistance programs, or to enroll in ComEd's bill-payment assistance programs, call 1-888-806-CARE (2273) or visit ComEd.Com/CARE.