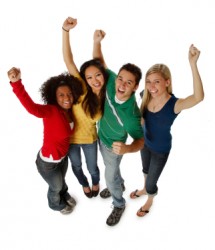 Chicago Public Schools CEO Barbara Byrd-Bennett announced the formation of a Student Advisory Council (SAC) to provide a forum for communication between students and the CEO concerning issues that are important to students and the District. Students will be selected via an open application process based on their reasons for wanting to join the SAC and their demonstrated commitment to serving their school and community. CPS's goal is to select students by December 19th and hold the first meeting in January.
The SAC will consist of a diverse group of approximately 20 high school juniors. Students will represent various areas of the city (South, West and North sides) and will come from different types of schools (including neighborhood, charter and selective-enrollment schools). Council members must be CPS students for a total of at least two years and articulate a strong rationale for wanting to join the Council. Students' principals will also be consulted to confirm their capacity to participate.
Applications will be made available to students at www.cps.edu/sac. Interested students should complete and submit applications by December 2nd.  A selection committee consisting of CPS leadership, retired principals, a community organization leader and a faith-based leader will recommend students for SAC membership.  After the first SAC meeting in January, the Council will meet every two months.