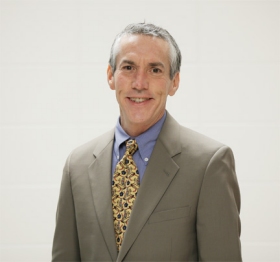 Morton East Principal Dr. Frank Zarate Jr. has recently been promoted by the J. Sterling Morton High School District 201 to the Director of Special Projects, a newly established position.
District 201 Superintendent Dr. Michael Kuzniewski spoke highly of Dr. Zarate.
"Dr. Zarate, who has a deep knowledge of our district and community, will be able to use his experiences and the relationships that he has developed within it to service the district in this capacity," Dr. Kuzniewski said. "I know that Dr. Zarate will continue his passionate service to our district in this new position."
Other educators also received new titles. Principal of the Alternative School Mr. Rudy Hernandez will serve as the interim principal at Morton East as District 201 continues its principal search.
Ms. Ann Banaszak, along with Dr. Ramona Stavros, take over Mr. Hernandez' responsibilities at the Alternative School.
J. Sterling Morton High School District 201 provides quality educational experiences that challenge and enable more than 8,000 students from the communities of Berwyn, Cicero, Forest View, Lyons, McCook, and Stickney as lifelong learners.
The district's Board of Education is comprised of Board President Jeff Pesek, Vice President Joe Keating, Secretary Jessica Jaramillo-Flores, and members Mark Kraft, Margaret Kelly, Michael Iniquez, and Kasumba "Kal" Lwanga. Visit District 201 online at www.Morton201.org.