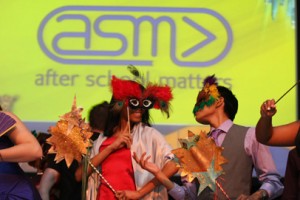 On Wednesday, Mayor Rahm Emanuel, along with George Lucas and Mellody Hobson announced the city's 12.2 million dollar investment and the George Lucas Foundation's 25 million dollar donation to After School Matters (ASM) program.
"Providing our children with strong enrichment and summer job opportunities does more than offer children the chance to develop strong, responsible work habits or earn money – it also gives kids a safe alternative to spending unsupervised time on the streets," Mayor Emanuel said.
In 2014, the city of Chicago will have more than doubled the number of youth participants in city-funded summer jobs. Despite the considerable federal funding cuts for youth job programs, the city has increased funding by 150 percent.
These financial investments will support more than 4,000 students city-wide, and allow ASM to give participating Chicago teens a regular stipend based on program attendance, behavior and academic engagement. ASM will continue to offer their programs to youth for free, despite the difficult fiscal climate.
Additionally ASM and the George Lucas Foundation will pursue a challenge grant to raise more funds.
"These funds provide the opportunity for underserved teens to participate in productive and creative after-school programs, while learning critical career and life skills within a safe environment," Lucas said. "Our goal is to support and invest in Chicago's youth, creating opportunities for them to achieve their full potential."
After School Matters is a non-profit organization that provides after school activities in science and technology, liberal and fine arts and athletics.