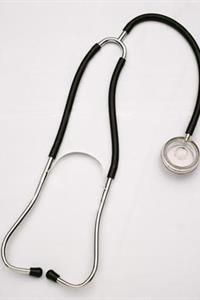 If you're having trouble registering for health insurance under the Affordable Care Act, then be sure to attend this upcoming healthcare focused event.
On Monday, Dec. 9th, State Representative Lisa Hernandez will co-host an informational session about understanding ACA and the new health coverage system through Get Covered Illinois-The Official Marketplace, the state's campaign to help spread the word about ACA and provide valuable resources and assistance.
Sponsored by Rep. Hernandez, Berwyn Mayor Robert Lovero, Berwyn Alderman Theodore J. "Teddy" Polashek and the Campaign for Better Health Care, the information session will take place from 6:30 to 8:30 P.M. at the Berwyn Public Library located at 2710 S. Harlem in Berwyn, IL.
During the information session, attendees will be introduced to trained ACA "navigator" Jose J. Espinoza, who will cover the basics of the healthcare insurance processes and procedures as well as using Get Covered Illinois.
Espinoza will help answer these very important questions about ACA:
• What is the Marketplace and how does it apply to you?
• Who qualifies for health coverage under the Marketplace?
• How does the Marketplace make health insurance affordable?
• How can you enroll in a new health coverage through the Marketplace?
The Marketplace connects Illinois residents with plans that cover important benefits like doctor visits, hospital stays, prescriptions and more, as well as preventive care at no cost. Most people will get help paying for their health plan, and many may be eligible for low-cost or free coverage.
For individuals, families and small businesses owners, the Get Covered Illinois website can help find the right health insurance plan. The website can be found at www.getcoveredillinois.gov.