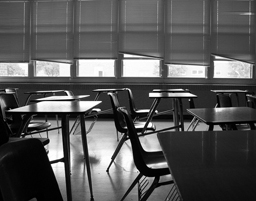 Para las escuelas públicas de Chicago, el absentismo estudiantil ha sido un problema crónico
El pasado jueves, Union League Club of Chicago en el centro del Chicago publicó nuevas estadísticas sobre el índice de absentismo escolar en Chicago, durante una junta de regulaciones, "Esperanza y Oportunidad: Creando el Futuro para Jóvenes Fuera de la Escuela". Los legisladores y funcionarios del CPS discutieron como los nuevos datos afectan la estrategia de la ciudad para combatir el absentismo escolar.
Las estadísticas reportadas, revelaron que el índice de deserción en Chicago e Illinois bajó cerca de la mitad entre el 2006 y el 20012, mientras el absentismo y el absentismo crónico aparentemente se duplicaron entre el 2006 y el 2009, bajando ligeramente y aumentando casi en tres veces en el 2012.
"La nueva colección de datos revela que aunque los índices de deserción parecen estar bajando, el absentismo y el absentismo crónico en Chicago y en Illinois parecen estar escalando dramáticamente", dijo el Director Ejecutivo de la Red de Escuelas Alternativas Jack Wuest. "Aunque estos datos presentan un signo de esperanza para las deserciones, el aparente aumento en el absentismo y el absentismo crónico requiere un análisis más minucioso".
Recopilado por la Junta de Educación del Estado de Illinois (ISBE), el absentismo divergente y los índices de deserción del reporte revelan amplias variaciones en tendencias entre el 2006 y el 2012 y pueden atribuirse a como CPS y ISBE clasifica el absentismo y define el estatus de la "deserción".
El ISBE cambió la clasificación del absentismo de nueve ausencias sin excusa a 18 ausencias sin excusa.
El ISBE cambió también la definición del estatus de deserción para incluir a esos estudiantes que desertaron entre el noveno y el 12º grados, no del kindergarten al 12º grados.
Representantes del sector educativo discutieron las implicaciones de estos nuevos datos en el foro de regulaciones, incluyendo al miembro de la Junta de Educación de Chicago, Jesse Ruíz, al Presidente y CEO de Chicago Urgan League, Andrea Zopp, a la directora ejecutiva de Office of Education Options, Jennifer Vidis, a la Directora Ejecutiva de Youth Connection Charter School, Dr. Sheila Vension, junto con los miembros de la junta Alejandro Molina y Linda Hannah.
Funcionarios estatales compartieron perspectivas sobre como el presupuesto financiero será factor para ampliar los programas y reinscribir a los estudiantes que han desertado. Estos panelistas incluyen a la Senadora Estatal de Illinois, Kimberly Lightford, al Senador Estatal de Illinois y Presidente de Appropriations Il Committee, Dan Kotowski, al Presidente del Comité de Educación Elemental y Secundaria, William Davis y al Representante del Estado de Illinois, Camille Lilly.
A pesar del aumento en la tendencia de absentismo, Illinois House Joint Resolution (HJRI) estableció el Grupo Especial sobre Absentismo de las Escuelas Públicas de Chicago en el 2013. Al grupo se le encarga el desarrollar estrategias para educar a los educadores de las escuelas de CPS sobre como atender los problemas de absentismo, promover el entrenamiento profesional para el personal de las escuelas y ayudar a reducir los factores contribuyentes al absentismo y apoyar a organizaciones comunitarias y a los padres para exhortar a los jóvenes a practicar comportamientos sociales positivos.
"Esperamos que estos datos comparativos sobre absentismo, absentismo crónico y deserciones y nuestro debate en este foro apoye e informe del trabajo sobre el Absentismo del Grupo Especial de las Escuelas Públicas de Chicago hasta esta semana", dijo Wuest.