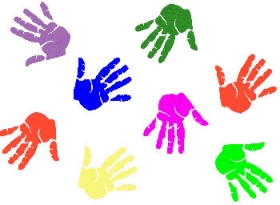 Cook County Commissioner John Fritchey (D-12) announced the beginning of the twelfth annual Helping Hands Campaign. Commissioner Fritchey, along with elected officials and community organizations, will be collecting new and slightly used hates, gloves, scarves and other apparel items, and hygiene products such as soap, tooth paste, shampoo, etc.
Your donations will sent to service groups in the 12th district who will then give to those people in most need this holiday.
"I am proud to continue the tradition of the Helping Hands campaign, and I look forward to bringing it into its twelfth year," Fritchey said. "The holiday season reminds us of how fortunate we are and inspires us to give. Although helping those in need is a year round responsibility, this season in particular celebrates the spirit of generosity."
Donation collection boxes will be available through the new year at:
• Commissioner Fritchey's district office (2539 N. Southport Ave.)
• 45th Ward Ald. John Arena's office (4754 N. Milwaukee Ave.)
• 47th Ward Alderman Pawar's office (4243 N. Lincoln Ave.)
• Lincoln Belmont Branch Library (1659 W. Melrose St.)
• Sulzer Regional Library (4455 N. Lincoln Ave.)
• Northcenter Chamber of Commerce (4054 N. Lincoln)
• The Sedgwick Stop (1612 N. Sedgwick)
For more information, please contact Bridget Luehrsen at (773)871-4000 or Bridget@fritchey.com.