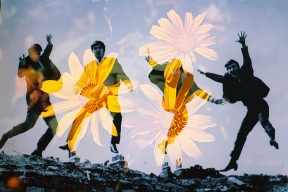 For the 50th anniversary of The Beatle's first visit to America, the Chicago Public Library is bringing back "Beatlemania" by hosting a Beatles Karaoke event on Friday, January 24 at 12:15 PM in the Cindy Pritzker Auditorium (Lower Level) at Harold Washington Library, located at 400 S. State St.
Library will provide the lyric sheets for approximately 60 Beatles songs and the CD music track for each song. Because the Music Information Center would like to avoid multiple performances of the same song, selections will be offered on a first-come, first-served basis. Therefore, registration is suggested but not required.
Walk-ins are welcome as a listing of songs and sign-in sheet will be available. Visit chicagopubliclibrary.org or call 312-747-4850 for more information.