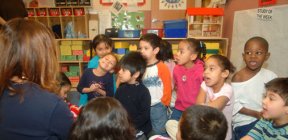 Social service organization Casa Central recently announced its involvement in the Child and Adult Care Food (CACFP). The federal program provides reimbursement to facilities so they can offer healthier meals and snacks to children.
Effective July 1, 2014 from 8:30 a.m. to 5:00 p.m. Casa Central will offer the CACFP programs to its licensed child care centers, Early Learning, School Age, YOU, La Posada School Age and Adult Wellness Center programs
These centers can be found at the locations: 1343 N. California Ave., 2222 N. Kedzie Ave., 1335 N. California Ave., 1351 n. California Ave., and 1322 N. Kedzie Ave. in Chicago.
To learn more about Casa Central, visit www.casacentral.org.