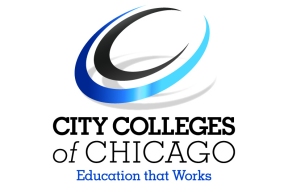 Due to last week's extreme weather conditions, City Colleges of Chicago announced that it will extend its registration hours for all seven campuses beginning Wednesday, January 8th through Friday, January 10th from 9 AM to 8 PM and Saturday, January 11th from 9 AM to 6 PM.
For more information, students call 773-COLLEGE or visit www.ccc.edu.
Spring 2014 classes begin Monday, January 13.
Below is the list of City Colleges of Chicago locations:
Daley College, 7500 S. Pulaski Rd.
Harold Washington College, 30 E. Lake St.
Kennedy-King College, 6301 S. Halsted St.
Malcolm X College, 1900 W. Van Buren Blvd.
Olive-Harvey College, 10001 S. Woodlawn Ave.
Truman College, 1145 W. Wilson Ave.
Wright College, 4300 N. Narragansett Ave.