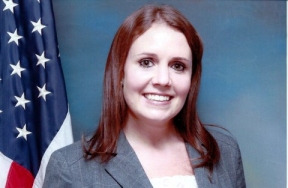 Lauren Brougham Glennon anunció recientemente su candidatura demócrata para Juez del Circuito de la Corte del Condado de Cook, 3er. Sub Circuito, en las próximas elecciones primarias, el martes, 18 de marzo.
Glennon tienen un alto pedigree académico. Se graduó Cum Lauden, con un B.A. en Ciencias Políticas y un diploma en Sociología de Winona State University en Minnesota y recibió un diploma de leyes de la Universidad de DePaul.
Comenzó su carrera fiscal dentro de Buildings and Land Use Litigation Division del Departamento de Leyes de la Ciudad de Chicago, como secretaria legal, de 7 a 11 y poco después fue contratada como Asistenta al Consejo de Corporación.
De su trabajo voluntario en la secundaria, que trascendió en el colegio y en los años subsecuentes, Glennon consistentemente ha estado comprometida y activa en su comunidad. Actualmente dona su tiempo a Ignite the Spirit Charity del Departamento de Bomberos de Chicago y Chicago Police Memorial Foundation.
Glennon ahora practica la ley en el sector privado. Es una Asociada Senior en la firma Worsek & Vihon LLP y se especializa en la Ley de Impuesto a la Propiedad. Reside con su esposo Johnny, su hijo Tighe y su perro Buck en Beverly.