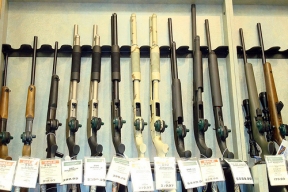 Mayor Rahm Emanuel last Thursday asked city law department officials to ask United States District court Judge Edmond E. Chang to delay the effective date of his recent ruling that struck down on the ban on gun stores, who found the ban unconstitutional.
"We owe it to the children, families and residents of Chicago to do everything possible to protect public health and safety and keep illegal guns off our streets," Mayor Emanuel said.
In order for City lawmakers to develop an ordinance that will regulate the sale of firearms, Mayor Emanuel asked to delay the lifting of the ban by sixth months.