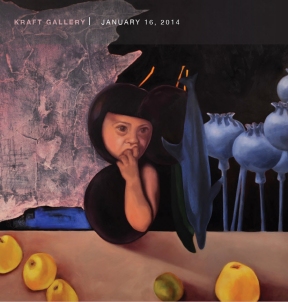 El Museo Nacional del Arte Mexicano (NMMA) en Pilsen ofrecerá una recepción este jueves, 16 de enero, a las 6:30 p.m. sobre tres destacadas colecciones artísticas, incluyendo Galería Sin Fronteras, Cosmopolitanos & Extranjeros: Arte Mexicano de la Diáspora Judía y la obra de Pilar Acevedo.
Galería Sin Fronteras es un arte con base chicano, de la colección del profesor y fundador de Galería Sin Fronteras, Gilberto Cárdenas. La obra de arte se basa en inspiraciones de los ideales de la Hermana Karen Boccalero (1933-1997), quien fue considerada instrumento clave en la misión social de Self-Help Graphics en el Este de Los Angeles.
Cosmopolitan & Strangers: Mexican Art of the Jewish Diaspora preserva la lucha de integración de las comunidades judías en México y reta las nociones de identidad, inmigración y ciudadanía.
La obra de Pilar Acevedo tiene una narrativa visual de la fábrica de sus memorias infantiles y provoca simultáneamente lo siniestro y lo angélico. Estas memorias se manifiestan en forma de pinturas y ensamblajes.
Para más información sobre los artistas, visite www.nationalmuseumofmexicanart.org.