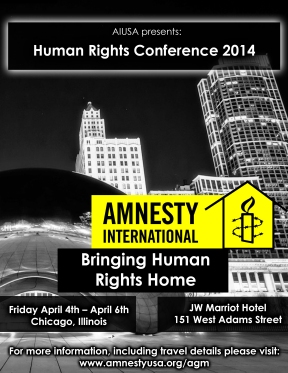 On April 4-6, Chicago will host Amnesty International USA's (AIUSA) Human Rights Conference at the JW Marriott Hotel, located at 151 West Adams Street.
The theme of this year's conference is "Bringing Human Rights Home" which will bring together national and local human rights leaders.
More information is available at: www.amnestyusa.org/agm.