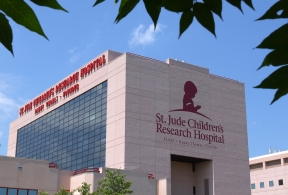 Domino's Pizza recaudó una cifra récord de donaciones para el Hospital de Investigación Infantil St. Jude, durante la 10º campaña Thanks and Giving de St. Jude, el año pasado, sumando la cantidad total recaudada en el 2013 a $4 millones.
Después de la campaña de este año, el reconocido comercio líder en la entrega de pizzas ha recaudado ahora más de $20 millones para St. Jude desde que se anunciara la afiliación, en el 2004.
Quiero agradecer a nuestros clientes, equipo y propietarios de cadenas que han trabajado mucho y contribuído durante la campaña. Juntos pudimos recaudar el dinero para respaldar la labor de St. Jude a beneficio de los niños de todo el mundo", dijo el Presidente y Funcionario Ejecutivo en Jefe de Domino's Pizza, Patrick Doyle.
Los clientes de Domino's pudieron donar a St. Jude al ordenar el St. Jude Meal Deal – paquete que incluía una pizza media de un ingrediente, un Handmade Pan Pizza de un ingrediente, una orden de 16 piezas de Parmesan Bread Bites, una botella de dos litros de Coca-Cola® y $1 dólar de donación a St. Jude – por $19.99.
Los clientes podían agregar donaciones a sus órdenes cuando ordenaban por teléfono, en las tiendas o en línea, a www.dominos.com.
La campaña St. Jude Thanks and Giving® fue creada en el 2004 por Marlo Thomas y sus hermanos Terre y Tony, hijos del fundador de St. Jude, Danny Thomas. Los fondos recaudados durante esta campaña impactan la vida de niños en comunidades de todo el mundo, ya que St. Jude comparte abiertamente sus investigaciones con doctores y científicos de todo el mundo.