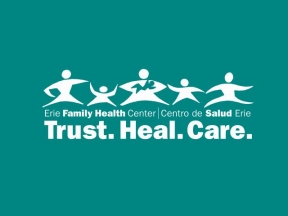 Erie Family Health Center is hosting ObamaCare Enrollment Fairs aimed at educating and enrolling individuals so that they can have access to care. The fairs will provide relevant information in Spanish and in English to participants.
Individuals will be able to immediately sign up for health care coverage with the help of several, certified, Erie Family Health Center Navigators.
"This is a critical juncture in this process of providing access to affordable care," Chief Operating Officer of Erie Family Health Center Iliana Mora said. "ObamaCare Enrollment Fairs are being provided, in culture and in language in order to answer the complex questions around the choices available to individuals."
Erie Healthcare Fair Schedule:
February 8, 2014
Erie Division Street Health Center
2418 W. Division
8 a.m. to 1 p.m.
February 22, 2014
Erie West Town
Health Services, 2nd Floor
1701 West Superior Street
8 a.m. to 1 p.m.
March 8
Erie Humboldt Park Health Center
2750 West North Ave.
8 a.m. to 1 p.m.
For a complete list of enrollment fair dates, call 312-666-3494. To schedule an appointment with a Navigator, call 847-666-3494 or just come to any of the fairs.