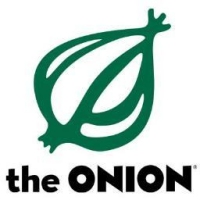 Get Covered Illinois lucha para que los residentes se inscriban bajo el Acta Affordable Care (ACA) antes del 31 de marzo, fecha límite de cobertura de salud federal. Para hacer esto, Get Covered Illinois trabaja con un nuevo socio, Onion Labs, los creativos servicios de The Onion, enfocados en una población demográfica joven.
"Sabemos que para llegar en forma efectiva a 'Jóvenes Invencibles' – que son el 53 por ciento de nuestros residentes sin seguro de Illinois – tenemos que trabajar con fuentes no tradicionales y especialmente digitales, para noticias y entretenimiento. Es ahí donde The Onion cae en nuestra estrategia de enlace', dijo Jennifer Koehler, Directora Ejecutiva de Get Covered Illinois.
La asociación pide que The Onion haga banners publicitarios en su red, presentando a un hombre que es forzado a vender sus figuras de acción para pagar sus cuentas médicas porque no tiene cobertura de salud. The Onion creará también un video, un editorial y una sección de "noticias" sobre GCI que aparecerán en línea.
"Esta es una gran oportunidad para que Onion Labs trabaje con Get Covered Illinois y hacer lo que The Onion hace mejor – crear una comedia irreverente-sin embargo relevante y la ponga a trabajar para una organización que quiere alcanzar a miles", dijo Steve Hannah, Funcionario en Jefe Ejecutivo de Onion, Inc.
La próxima fecha límite clave de inscripción es el 15 de febrero, último día en que los consumidores pueden solicitar cobertura a partir del 1º de marzo. El período completo de inscripción en Marketplace dura seis meses y termina hasta el 31 de marzo.
Visite nuestra red en www.getcoveredillinois.gov (Versión en español incluída) para aprender más sobre como aprovechar las plataformas de asistencia en cuidado de salud de GCI.