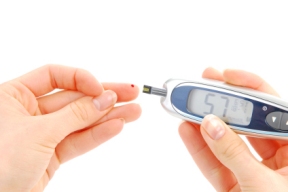 State Rep. Lisa Hernandez is co-sponsoring free kidney and diabetes screening at a health fair on Saturday, March 22, at MacNeal Hospital, 3249 S. Oak Park Ave. in Berwyn from 10 am until 2 pm.
Hernandez will partner with the National Kidney Foundation of Illinois and MacNeal Hospital, and also with State Rep. Mike Zalewski and State Senator Steve Landek to host the fair which will also provide a variety of local health vendors including the Illinois Department of Public Health and PAV YMCA.
The screenings will be conducted by the National Kidney Foundation of Illinois KidneyMobile®, the nation's only custom mobile unit that travels across the state screening individuals for kidney disease and its main causes, diabetes and high blood pressure. Kidney screenings will be conducted in the KidneyMobile® which will be located at MacNeal Hospital.
There is no cost for the kidney screenings, and appointments are not necessary, Hernandez said.
"Right now one in three American adults is at risk for kidney disease," Director of Community Health Education with the National Kidney Foundation of Illinois Mara Lidacis said. "Our goal is to educate the community about the risks for kidney disease and detect it early so that people can manage the disease and slow its progression."
Hernandez said that in addition to a free screening, attendees will also be able to talk privately with a nurse or doctor about their results, receive additional health services such as eye and foot screenings, and take a tour of the KidneyMobile®.
For information on the National Kidney Foundation of Illinois, go to www.nkfi.org.