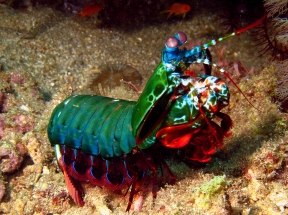 El 12 de marzo, el Museo Field abre su nueva exhibición, The Machine Inside: Biomechanics, que explora la idea de los animales y las plantas que sobreviven en la naturaleza como maquinarias y los dispositivos que las hacen funcionar.
La Máquina Dentro: Biomecánica incluirá especímenes reales, modelos tamaño natural, secuencias de video y exhibiciones interactivas y respuestas a preguntas como, "¿Cómo corren los cheetahs tan de prisa?, o ¿Porqué brincan las pulgas tan alto?"
En colaboración con Denver Museum of Nature & Science y patrocinada por un subsidio de el Fideicomiso Comunitario de Chicago, esta exhibición será presentada en inglés y español.
Visite www.fieldmuseum.org para el precio de boletos. Descuentos especiales para los residentes de Chicago.