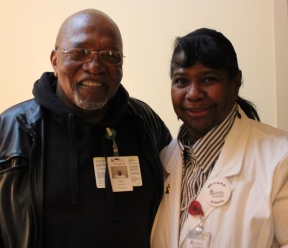 Last Monday, the Loretto Hospital announced its plans to team up with PCC Community Wellness Center (PCC) to expand the primary care services for Austin and surrounding neighborhoods.
Although Loretto Hospital currently offers its patients quality primary care, geriatric medicine, an eye clinic and behavioral health services, PCC will assist patients with access to pediatrics, women's health, family planning and dentistry. The hospital is also a site to register individuals for health insurance.
"As a physician and leader in this community, I want to personally ensure that Austin residents has access to better standards, better care and better outcomes," CEO and CMO at Loretto Hospital Dr. Sonia Mehta said.
Since 1980, Loretto Hospital has provided outreach programs such as the Golden Life Senior Wellness Program, James D. Montgomery Men's Health Program, Breath Easy Asthma Clinic. PCC will offer health education and outreach services, as well as the Austin Produce Market.
To learn more about Loretto Hospital, go to www.lorettohospital.org. To learn more about PCC, please visit www.pccwellness.org.