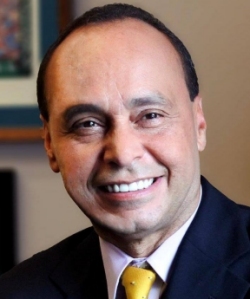 Peoples Gas is partnering with U.S. Congressman Luis V. Gutierrez (4th District) in hosting a utility assistance and community resource fair to provide information and support to residents who need help in paying their energy bills.
The fair takes place from 10 a.m. until 2 p.m. on Saturday, February 22, at the Rauner Family YMCA, 2700 S. Western Avenue. Representatives from Peoples Gas, CEDA (Community Economic Development Association) and ComEd will be on site, along with a number of city, state and human services agencies, to answer questions about the programs and resources available.
"It is important that residents have access to this timely and important financial assistance information during one of the coldest winters I can remember. I think this will be very helpful to my constituents and anyone struggling with the cost of staying warm," Congressman Gutierrez said.
During the fair, CEDA will accept applications from customers who are eligible to apply for LIHEAP (Low Income Home Energy Assistance Program) and the Peoples Gas Share the Warmth fund.
Peoples Gas customers who are unable to attend the utility assistance and resource fair can visit www.peoplesgasdelivery.com or www.cedaorg.net or call CEDA's hotline at (800) 571-CEDA (2332) to find the location of the closest LIHEAP application site and for more information.