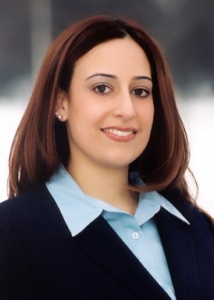 Teamsters Joint Council 25 endorsed State Representative Maria Antonia "Toni" Berrios in the March 18th Democratic primary election.
Teamsters Joint Council 25 is America's premier labor union for Chicago, Illinois and northwest Indiana, representing more than 125,000 workers and 28 local union affiliates.
Toni Berrios' endorsements also include the Hispanic American Labor Council, Associated Fire Fighters of Illinois (AFFI) which represents more than 15,000 professional firefighters in 215 communities across the state; the Illinois AFL-CIO which represents 1,500 local unions and 1.5 million union family voters; the Political Action Committee for Equality Illinois, the state's oldest and largest LGBT advocacy organization; and the National Association of Social Workers Illinois Chapter Political Action Committee, to name a few.
Toni represents the Northwest Side 39th District which includes parts of the Avondale, Belmont Cragin, Hermosa, Old Irving Park, Portage Park and Logan Square neighborhoods. She is the first Puerto Rican woman to serve in the Illinois House of Representatives.
Rep. Berrios' legislative priorities include protecting our neighborhoods from dangerous predators, increasing the minimum wage, and giving tax breaks to middle-class families while making the highest earners pay their fair share.