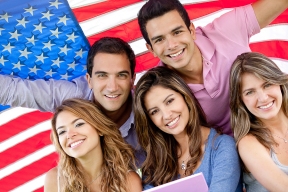 Mayor Rahm Emanuel announced that the City is, for the first time, opening up nearly 23,000 City-funded internship, volunteer, and job opportunities for undocumented students, or "DREAMers."
"Chicago is a city that was built by immigrants and I am committed to ensuring that DREAMers have the same opportunities offered by the City to all of Chicago's youth," said Mayor Emanuel. "We will open our doors to support talented young people who are committed to their education, building their job skills, and bettering their communities."
The City will begin accepting applications immediately for approximately 500 City internships, volunteer, and job opportunities offered year-round, 30 Mayor's Office Fellowships, as well as more than 22,000 opportunities to participate in summer jobs, internships and job training programs offered through the One Summer Chicago program.
"DREAMers and DACA recipients are assets that we need to nurture and develop like precious natural resources for the benefit of the entire community," said Congressman Luis V. Gutiérrez (IL-04). "They are an integral part of Chicago's workforce of tomorrow. Once again, the City of Chicago and Mayor Rahm Emanuel are leading the way on the inclusion of our immigrant communities."
In addition to the summer enrichment opportunities, the City will begin training its staff to ensure they are well equipped to help immigrant students receive accurate and helpful information about opportunities available to them. DREAMers in high school and college will be able to apply to approximately 500 volunteer and internship opportunities offered by the City year round and gain valuable experience in municipal government. In addition, graduate students with deferred action and work authorization who are interested in learning about municipal government and public policy will be able to apply to the Mayor's Office Fellowship program this upcoming fall.
Parents and students can learn more about the internship, volunteer, and job opportunities offered by the City of Chicago by visiting the Mayor's Office of New Americans website www.cityofchicago.org/newamericans or calling 311.