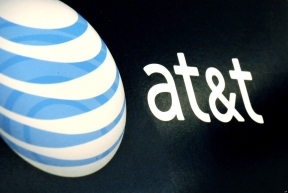 AT&T and DIRECTV announced that they have entered into a definitive agreement under which AT&T will acquire DIRECTV in a stock-and-cash transaction for $95 per share based on AT&T's Friday closing price. The agreement has been approved unanimously by the Boards of Directors of both companies. The transaction combines complementary strengths to create a unique new competitor with unprecedented capabilities in mobility, video and broadband services.
DIRECTV is the premier pay TV provider in the United States and Latin America, with a high-quality customer base, the best selection of programming, the best technology for delivering and viewing high-quality video on any device and the best customer satisfaction among major U.S. cable and satellite TV providers. AT&T has a best-in-class nationwide mobile network and a high-speed broadband network that will cover 70 million customer locations with the broadband expansion enabled by this transaction.
The combined company will be a content distribution leader across mobile, video and broadband platforms. This distribution scale will position the company to better meet consumers' future viewing and programming preferences, whether traditional pay TV, on-demand video services like Netflix or Hulu streamed over a broadband connection (mobile or fixed) or a combination of viewing preferences on any screen.
The transaction enables the combined company to offer consumers bundles that include video, high-speed broadband and mobile services using all of its sales channels — AT&T's 2,300 retail stores and thousands of authorized dealers and agents of both companies nationwide.