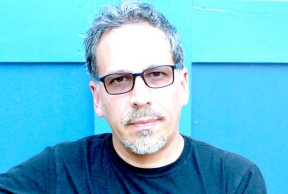 The Chicago Public Library offers an impressive assortment of fascinating author events in June as part of its monthly Authors @ the Library series. The diversified mix of bestselling and award-winning authors include Ruben Martinez, Jennifer Ouellette, Laura Krughoff, James R. Schmidt and Rosalind Cummings Yeates. Unless otherwise noted, all of the author events take place at the Harold Washington Library Center, 400 S. State St. For more information, please call (312) 747-4050 or visit chicagopubliclibrary.org.
RUBÉN MARTÍNEZ
Tuesday, June 10 at 6 p.m.
Cindy Pritzker Auditorium
Award-winning journalist, author and performer Rubén Martínez, author of Crossing Over: A Mexican Family on the Migrant Trail and Desert America: A Journey Across Our Most Divided Landscape among other titles, appears at Chicago Public Library for an evening that celebrates migration and storytelling and asks what storytelling teaches us about ourselves and others. Martínez co-wrote and narrated the documentary film, When Worlds Collide, which aired on PBS and he also wrote, produced and co-hosted The Ballad of Ricardo Flores Magón, a transnational story of love and revolution. For more information, visit chicagopubliclibrary.org or call the Chicago Public Library at (312) 747-4050.