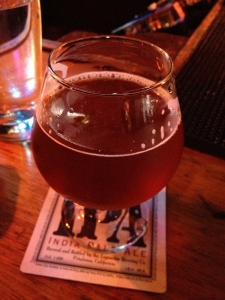 The inaugural Berwyn Brew Fest, scheduled for Saturday, June 21 from 1p.m., to 5p.m., in Berwyn's Proksa Park, will feature local favorite blues rockers Fulkinetic, including singer Fil Kinetic, guitarist Dr. Rufus and drummer Eric Yoder. The group has been performing together as Fulkinetic for the past five years after playing together as session musicians at Yoder's Berwyn recording studio for many years.
The festival will have a diverse menu of local eateries from which to choose, including hand-crafted, authentic Mexican from Tacos Y Salsa as well as "Chicago's Best" barbecue from Cigars and Stripes BBQ Lounge and "Chicago's Best" crazy creative burgers from Paisans Pizzeria & Bar. Fest-goers will enjoy over 80 unique beers from craft breweries across the country, including locals Goose Island and Revolution Brewing as well as Dogfish Head from Delaware and Firestone Walker Brewing out of California.
The fest will take place at Proksa Park, 3001 West Wisconsin Avenue in Berwyn, just blocks from the Depot District. Free parking is available along the BNSF Metra tracks and fees will be waived in the Depot District Parking Facility at 3320 S Grove Ave on the day of the event. A free shuttle will taxi event-goers between Proksa Park and the parking deck. For more information, visit www.berwynbrewfest.com.