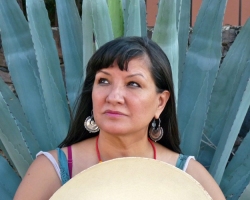 Speakers for DePaul University's 116th commencement ceremonies on May 18, June 14 and June 15 are leaders in their fields, including entertainment, philanthropy, architecture, business and civil rights. Recognized as the largest Catholic university in the United States, DePaul will have seven separate ceremonies for its ten colleges and schools.
Speakers for the ceremonies include actor Jon Favreau; architect César Pelli; business executive Robert Mariano; author Sandra Cisneros; philanthropic leader, the Rev. Larry Snyder; civil rights activist Robert Moses; and Judge Thomas Durkin. Each of the speakers will receive an honorary degree, as will the Rev. Joseph L. Levesque, C.M., a Vincentian and higher education leader.
This year, the College of Law's commencement will be held May 18 at the Rosemont Theatre. On June 14, the College of Education, School of Music and The Theatre School (combined ceremony), and School for New Learning also will be held at the Rosemont Theatre. On June 15, Allstate Arena will be the commencement venue for the College of Liberal Arts and Social Sciences, and the College of Science and Health (combined ceremony); College of Communication and the College of Computing and Digital Media (combined ceremony); and the Driehaus College of Business. DePaul's colleges and schools have distinguished reputations for academic quality and dedication to fostering student success.