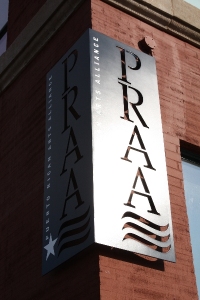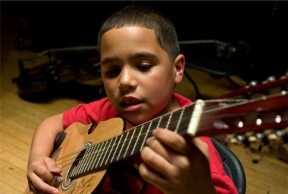 By: Ashmar Mandou
It is that time of year again when all of Chicago will be celebrating Puerto Rican culture and heritage at the 32nd annual Fiestas Puertorriqueñas this weekend. Fiestas Puertorriqueñas returns to Chicago's historic Humboldt Park featuring music, delicious food, carnival rides, and much more. This year, musical headliners include Lefty Perez (salsa), Grupo Mania (meringue), and singers Kayvan Vega and Pichie Perez. The festival will also feature the presentation of Miss Puerto Rico and the Juvenile Queens on Saturday afternoon. The festival is sponsored by the Puerto Rican Parade Committee of Chicago.
On Saturday festival goers will enjoy the 36th annual Puerto Rican People's Parade on Division Street. This year's parade theme is "Promoting a Culture of Educational Excellence." In addition, the 2014 parade will honor the 40th anniversary of the opening of the neighborhood's Roberto Clemente Community Academy High School (1147 N. Western) as well as the U.S. Army's 65th Infantry Puerto Rican Regiment. The parade's start time is 2p.m. from Western Avenue and Division Street. It then proceeds west on Division to Humboldt Park. The parade will feature more than 75 floats and is estimated to draw over 100,000 spectators. The parade is presented by the Puerto Rican Cultural Center and the Puerto Rican Parade Committee of Chicago. For hours and festival updates, head over to www.prpcchicago.com. Or call 773-868-3010.
If you are looking to learn more about Puerto Rican Culture be sure to visit some of the most important cultural gems in the Humboldt Park neighborhood.
Puerto Rican Arts Alliance
The Puerto Rican Arts Alliance (PRAA) is dedicated to preserving Puerto Rican culture by maintaining its traditions, promoting arts, providing educational opportunities, in arts programming, and cultivating pride in its heritage for future generations. PRAA is host to several programs, including Latin Music Project, Taíno Project, and its Studio Arts Program. PRAA is located on 3000 North Elbridge. For more information, visit www.praachicago.org. Or call 773-342-8865.
Puerto Rican Cultural Center
The Puerto Rican Cultural Center is a community-based, grassroots, educational, health, and cultural services organization founded on the principles of self-determination, self-actualization, and self-sufficiency that is activist-oriented. Programs at the Puerto Rican Cultural Center include an HIV/STD education and prevention program, a bilingual-bicultural daycare, an award-winning alternative high school, and young women's literacy program, to name a few. The Puerto Rican Cultural Center is located on 2739-41 W. Division Street. For more information, visit www.prcc-chgo.org. Or call 773-342-8023.
Paseo Boricua
The Division Street Business Development Association (DSBDA) mission is the economic, social development and growth of "Paseo Boricua," the heart of the Puerto Rican community in Chicago along Division Street west of Western Avenue. DSBDA offers guided tours throughout the year. For more information, visit www.paseoboricua.org.