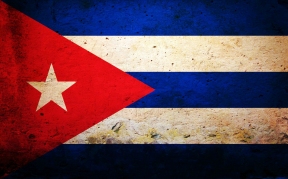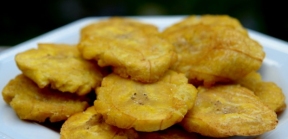 By: Ashmar Mandou
Riis Park will once again play host to the fastest growing festival on the north side, Festival Cubano. Now in its fifth year, festival Founder and Director George Herrera unveiled the list of headliners and what festival goers should expect this summer during a press conference Wednesday afternoon at 90 Miles Café.
"This anniversary represents a significant milestone for us. We started this festival five years ago because we felt there was a need to bring this type of family-friendly, culturally-relevant event to the Northwest side's growing Latino community and because we wanted to celebrate and share with them the contributions Cubans have made to world music and world culture," said Festival Cubano Director and Founder George Herrera. "Our attendance has grown exponentially from our first festival; this growth has strengthened our commitment to keep bringing the best of culture's talent and there's no better proof of that commitment than this year's program."
The Festival Cubano will celebrate five years of bringing the sounds of Cuban and Caribbean music and provide Chicagoans with a unique and unforgettable cultural experience with a lineup sure to leave every festival goer wanting more.
This year's headliners include salsa institution El Gran Combo de Puerto Rico, sonero Rey Ruiz, Miami-based Afro-Cuban funk band PALO! and Eddie Santiago, one of the founders of the salsa romántica craze of the 80s and 90s.
"From funk to charanga to old-school salsa, our music program once again celebrates the diversity of Cuban and Latino music. We have also increased the number of cultural and recreational offerings throughout the park this year. Festival Cubano makes for a perfect day out for the whole family," Herrera added.
Aside from infectious music, festival goers will enjoy during the three-day event filled with a variety of food, arts, and crafts, as well as an expanded carnival area. Chicagoans will also be able to attend rumba and conga workshops, cooking demonstrations and cook-offs, along with much more.
Festival Cubano will be open Friday August 15, 2 pm-10 pm, Saturday and Sunday August 16 and 17, 10 am-10 pm. Admission at the door will be $7 before 5 pm, and $12 after 5 pm. Seniors 65 and over receive a $2 discount on the ticket price. Admission for children under 12 is FREE. For more information, visit THECUBANFESTIVAL.COM.