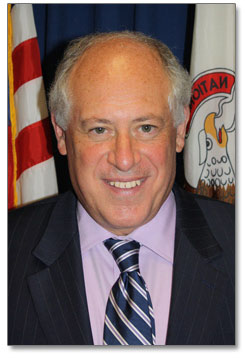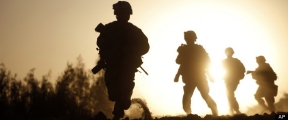 Governor Pat Quinn proclaimed June 14 as "Borinqueneers Day" in Illinois to honor the veterans of the legendary 65th Infantry Regiment, the all-Puerto Rican unit that distinguished itself in every United States war from 1898 to 2008. The United States Congress voted in May to issue the Congressional Gold Medal to the Borinqueneers.
In addition to being Puerto Rican Day, June 14 marks the 61st anniversary of the Korean War's "Battle of Hill 412." Some 61,000 Puerto Ricans served in Korea, and at least 750 died at such decisive battles as the Chosin Reservoir, "Outpost Kelly" and the "Battle of Jackson Heights."
The Borinqueneers have a rich military history. Before formally organized as the 65th Infantry, Puerto Ricans fought the British in the American Revolution during General Bernardo de Gálvez's Gulf campaign. The first shots fired by U.S. forces at a German ship in World War I came from Lieutenant Teofilo Marxuach, based in the "El Morro" fort in San Juan, Puerto Rico. In both World Wars, the unit was sent to Panama to protect the Canal. In World War II, they also fought in North Africa, Corsica, France and Germany. More recently, Borinqueneers served in Iraq, Afghanistan and the Horn of Africa.
Coined in 1950, the term "Borinqueneers" is a combination of the Taino name for the island of Puerto Rico ("Borinquen") and the English word "buccaneers." The Governor will formally issue the proclamation this weekend near a school named in honor of a Borinqueneer, Dr. Pedro Albizu Campos High School.