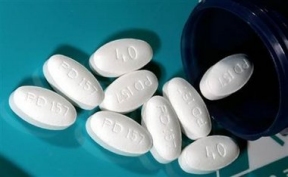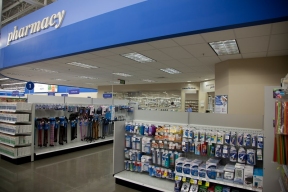 Meijer pharmacies marked a major milestone this month when one of the retailer's pharmacists dispensed the 20 millionth free customer prescription through its free prescription program.
The retailer's free prescription program helps ensure the health of families and individuals by enabling Meijer customers, regardless of insurance or co-pay, to have their prescriptions filled. The program began by covering leading oral general antibiotics, with a special focus on the prescriptions most often filled for children. The program expanded over the years by offering free pre-natal vitamins in May 2008, metformin, the most commonly prescribed drug for type 2 diabetes, in 2010, and the generic substitute for Lipitor®* (atorvastatin calcium), the cholesterol lowering medication, in 2012.
In addition to the free prescription program, Meijer pharmacies have continued to expand the clinical services they offer customers. In 2013, clinical services, such as immunizations, medication management and health screenings, were up 44 percent. Specially-trained pharmacist care coaches, located in 210 pharmacies in Michigan, Indiana, Ohio, Illinois and Kentucky, often work with physicians and patients on an on-going basis to improve the patient's overall health and self-management abilities. The goal is to help patients establish health goals and create a personalized health care action plan that can significantly reduce unnecessary hospitalizations and emergency-room visits. For additional information on Meijer, please visit www.meijer.com.