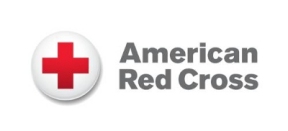 The American Red Cross is launching six free Spanish-language apps for disasters and home emergencies with simple lifesaving information that will help keep families safe.
The six Spanish-language apps are the Red Cross First Aid, hurricane, tornado, earthquake, wildfire and flood apps. The Red Cross First Aid App gives people instant access to expert advice for everyday emergencies. The five Red Cross disaster preparedness apps give people local and real-time information for severe weather or disaster threats, and offer step-by-step instructions that let users know what to do before, during and after a hurricane, tornado, earthquake, wildfire and flood.
Each one of these Spanish-language apps is free and available for iPhones and Android devices in the Apple App Store and the Google Play Store. They can also be found at RedCross.org/SpanishApps (English) or RedCross.org/AppsenEspanol (Spanish).
The Red Cross created and released the six Spanish-language mobile at a time when smartphone use among Hispanics is surging. A 2013 study by the Pew Research Center found that Latinos own smartphones and go online from a mobile device at similar – and sometimes higher – rates than other groups of Americans.
To learn more about Red Cross First Aid and CPR/AED courses or to register, visit redcross.org/TakeAClass.