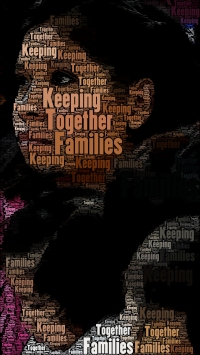 By: Ashmar Mandou
On Tuesday morning, Congressman Luis Gutiérrez joined families facing deportation to demand that President Obama take aggressive action to stop the deportation crisis damaging families across the country.
At a press conference at the Illinois Coalition for Immigrant and Refugee Rights (ICIRR), Gutiérrez, along with ICIRR CEO Lawrence Benito, urged Obama to act "boldly" to protect families who are affected "by the broken immigration system."
"Deportations have taken a devastating toll on our neighborhoods, and the process of healing can begin if Obama takes aggressive action this year," said Congressman Gutiérrez. The Congressional Hispanic Caucus has recommended a broad and deep set of options for the President. I believe he will take bold action and I believe Chicago will be ready when he does."
Last week, President Obama announced that he would take Administrative action to help stem the deportation crisis. This comes after a year of House Republicans blocking a vote on the Senate's bipartisan immigration reform.
"President Obama has the legal authority and the moral obligation to stop the deportation crisis," said ICIRR CEO Lawrence Benito. "Now that the President has indicated a willingness to act, he should take immediate action and do everything in his power to address this crisis."
Also at the press conference were two families who shared their stories of how deportations have affected them and their respective family.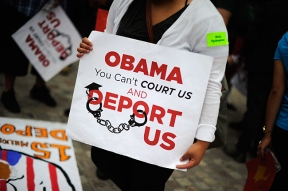 Two families affected by the deportation crisis, those of Agustín Corona (A089-278-003) and Wilson Gomez-Pú (A077-662-858), offered personal testimony and echoed the call for the President to act swiftly and boldly to address this broken system.
Josefa Gonzalez's, Mr. Gomez-Pu's wife, discussed how her husband has been locked in custody for nearly a year after ICE raided his home on a ten-year old deportation order. "Two million deportations are too many," Ms. Gonzalez said. "We call on President Obama to put an end to the separation of families and to free my husband and all parents like him."
ICIRR announced a new website, www.ILisready.org, that will include information about any action that President Obama announces in regards to immigrant families and how communities can prepare for potential immigration relief.