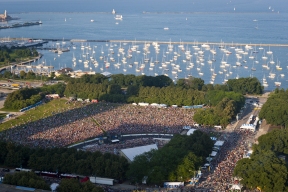 El festival de Taste of Chicago, el popular evento musical y de gastronomía que se lleva a cabo en el centro de Chicago, estará en efecto hasta el domingo, 13 de junio del 2014. La Oficina de Administración de Emergencias y Comunicaciones de Chicago (OEMC) advierte a motoristas y trauséuntes que tengan cuidado con los cierres de calles en el Grant Park, restricciones de tráfico, demoras en el tráfico y las grandes multitudes que asisten al festival gastronómico número uno del Medio Oeste.
Nuevo este año, el Taste estará abierto de 11 a.m. a 9 p.m., el jueves y viernes; y de 10 a.m. a 9 p.m. el sábado y el domingo. OEMC trabajó con los organizadores para hacer del festival una experiencia placentera y segura y estará vigilando el evento, ya que las condiciones del tiempo pueden cambiar y volverse más severas, con lluvias anticipadas para el fin de semana.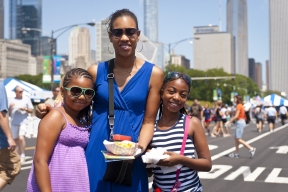 Debido a los varios cierres de calles y tráfico de transeúntes, los motoristas deben buscar rutas alternas para evitar el área del Grant Park. Los motoristas pueden utilizar el Lake Shore Drive al este y la Calle State en el oeste para evitar el cierre de Columbus Drive. Se han añadido opciones de transporte público y más servicios para el Taste, mismas que puede encontrar en la red de la Autoridad de Tránsito de Chicago en www.transitchicago.com. Todo mundo puede subscribirse en www.notifychicago.org para este útil medio de informes sobre incidentes que impactan a la Ciudad de Chicago. Para más información sobre Taste of Chicago, vendedores, conciertos y más, vea la red del Departamento de Asuntos Culturales y Eventos Especiales en www.cityofchicago.org/dcase.