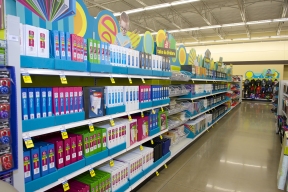 With July in the rearview mirror, families are setting their sights on the new school year by shopping early while keeping their pocketbooks in mind. Grand Rapids, Mich.-based retailer Meijer says that it will remain a destination this season because business for back-to-school items has consistently doubled over the past few weeks as customers are already checking items off their lists thanks to weekly promotions and price drops on more than 300 of the hottest items, which will continue into September.
More ways to save
As always, sales, promotions and overall low prices are key for families as they plan their shopping lists, and Meijer is stepping up to the plate with deals like weekly price drops as well as 100 back-to-school items priced at just $1 or less, including select notebooks, crayons, glue sticks and binders. Online, digital and mobile savings are increasingly important for shoppers and Meijer is again offering Back-to-School Bucks – available through print and the Meijer digital coupon program, mPerks.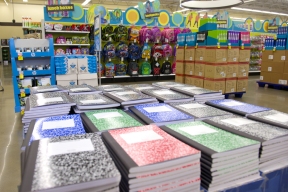 Stylish and comfortable apparel. For junior girls' clothing, bohemian-inspired looks like peasant tops with lace, fringe handbags and floppy hats will be best-sellers, along with geometrics like patterned leggings and athletic-influenced basics. Bright colors, plaid patterns and layering will be popular for both boys and kids outfits.
Protein-rich breakfast options to kick start the day. Shoppers are reaching for energy-boosting, healthy and filling breakfasts, and Meijer offers protein-rich products like yogurt bars, cereal and alternative options like meatless breakfast sausage, soymilk and almond milk.