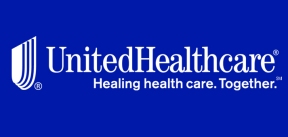 Por: Colleen Van Ham, CEO, UnitedHealthcare of Illinois
El sistema de cuidado de salud evoluciona rápidamente. La gente paga personalmente más por su atención médica y tiene más control de sus decisiones sobre el cuidado que recibe. Poniéndolo en forma sencilla, se ha vuelto cada vez más importante que los clientes tengan acceso a recursos y servicios que les ayuden a tomar decisiones informadas sobre la calidad y el costo de su atención médica, ayudándoles a proteger, tanto su salud como su bolsillo.
Los consumidores de Chicago están utilizando recursos por Internet para comparar los servicios de cuidado de salud, como lo haría con un boleto de avión o con aparatos electrónicos. De acuerdo a un reciente estudio de UnitedHealthcare, el 14 por ciento de encuestados reportan utilizar los recursos de Internet para comparar servicios de cuidado de salud. Este número probablemente aumente, dada la popularidad de la tecnología móvil, aunada a que los clientes tienen un papel más activo en tomar decisiones sobre su cuidado de salud.
Nuevos recursos en línea y móviles ayudan a la gente a anticipar y manejar los gastos de cuidado de salud, incluyendo el ofrecer a los clientes información de costos y calidad de los proveedores locales. Un ejemplo es Health4Me, aplicación móvil gratuita para iPhone y Android que ahora está disponible a todos. Health4Me ofrece información del costo de más de 250 servicios médicos, incluyendo MRI, reemplazo de rodilla y partos. La aplicación hace posible que la gente localice los proveedores de salud cercanos, el cuidado conveniente, cuidado urgente y salas de emergencia.
Un mayor uso de transparencia en precios de servicios y atención podrían hacer el cuidado de salud más asequible. Al proveer precios de cuidado de salud a los clientes, profesionales de salud y otras partes interesadas podrían reducir los gastos de cuidado de salud de E.U., en más de $100 mil millones en la próxima década, de acuerdo a un reporte del 2014 de Gary and Mary West Health Policy Center.