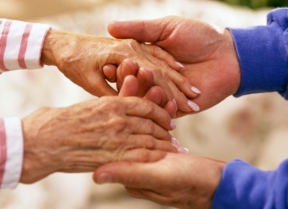 Sixty percent of Americans voice concern about becoming physical caregivers for elderly parents or other loved ones as they approach retirement themselves while 40 percent worry about supporting parents or others financially in old age. Those were among the findings in the new Perspectives of Retirement Survey from the PNC Financial Services Group, Inc.
Nearly one in three (30 percent) non-retirees who anticipate caring for a loved one says they are planning to work longer to afford such care. Among current caregivers, one-third spend more than 10 percent of their retirement savings caring for a loved one, while nearly one in four (23 percent) dedicate half or more of their time caring for an adult relative.
PNC's survey of 1,021 adults, with investable assets of at least $100,000, found that 36 percent of those looking after an adult relative say their caretaking gives them "a sense of purpose and fulfillment."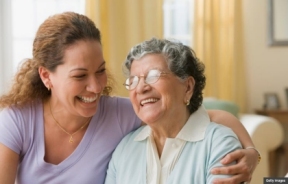 Plan Ahead: Budget, Save, Prepare
PNC's survey, the fifth in a series on retirement issues, identified what pre-retirees who expect to care for or are caring for someone are doing already:
Twenty-nine percent are saving more, including 32 percent of pre-retirees and 21 percent of those already retired.
Twenty-four percent are delaying luxury purchases and travel (23 percent of pre-retirees; 27 percent of retirees).
Thirteen percent of pre-retirees have taken money from retirement savings to care for a loved one instead of using it for things they had planned for in retirement.
Thirty-six percent say care giving has given them "a sense of purpose and fulfillment.