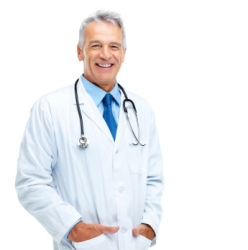 Astellas Pharma US, Inc., in partnership with USA Rugby and national patient advocacy organization Men's Health Network, will offer free health screenings and education around the historic match between the USA Eagles and the world champion New Zealand All Blacks rugby teams. Screenings and education events will be offered near the Eagles' practice venue in University Village on Monday, Oct. 27 and at the Soldier Field Fan Zone before the Nov. 1 match.
Bilingual healthcare professionals will administer screenings for conditions like high cholesterol, diabetes, hypertension and body fat. The free screenings are available to both men and women 18 years of age and older. Men can also get a blood test to screen for prostate cancer.
The first screening event will be held from 3:00 to 7:00 p.m. (Central Time) on Oct. 27 at Quest Multisport, 2641 W. Harrison St, Chicago. The Eagles will practice there from 3:00 to 5:00 p.m. and screening attendees are encouraged to watch the practice. Screenings will also be available from 11:00 a.m. to 2:30 p.m. (Central Time) on Nov. 1 in the Fan Zone at the Southeast corner of the Soldier Field complex. No tickets are needed to visit the Fan Zone and advance registration is not required for either event. To join a conversation about these screenings and the Nov. 1 rugby match, follow the hashtag #answerthechallenge on Twitter.