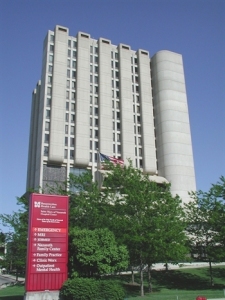 El Centro Médico Presence Saints Mary and Elizabeth (PSMEMC) recibió una "A" por lo bien que el centro médico protege a pacientes de errores, lesiones, accidentes e infecciones, de acuerdo a The Leapfrog Group, organismo de control independiente.
La Puntuación de Seguridad del Hospital utiliza medidas de desempeño nacionales de la encuesta de hospitales Leapfrog, Agency for Healthcare Research and Quality (AHRQ), los Centros para el Control y la Prevención de Enfermedades (CDC), los Centros para Servicios de Medicare & Medicaid (CMS) y la Encuesta Anual y el Suplemento de Tecnología e Información de Salud de la Asociación de Hospitales Estadounidenses, de acuerdo a Leapfrog.
Calculado bajo el criterio identificado por el Panel de Expertos Blue Ribbon de Leapfrog, la Puntuación de Seguridad del Hospital utiliza 28 medidas de datos de seguridad en los hospitales, disponibles públicamente, para producir una calificación de A, B, C, D, o F. La calificación indica cuan bien protege un hospital a sus pacientes de daño prevenible y errores médicos como caídas, problemas durante la cirugía, errores en la medicación, coágulos de sangre, infecciones y otros.