By: Nikoleta Morales
Miguel H. Sagaz has become one of the newest emerging Latino actors to step onto the Latino film and television industries. Born and raised in Mexico City, Sagaz grew up with a dream of always being an actor and a part of the entertainment industry.
"I am 100 percent Mexican and I love it. I walk into a room and I don't fit the Mexican look but I break down stereotypes. Sometimes TV and film has classified Latin in one tone and that is very challenging. I think if you break barriers you can be successful," said Sagaz. "It is an exciting time to be a Latino in Hollywood."
Sagaz has also become the newest up and coming fashion expert and correspondent for CNN Latino and Univision. He was also the fashion critic for the 15th Annual Latin Grammy Awards post show on Nov. 21on CNN Latino.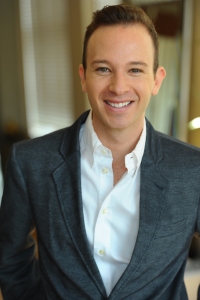 "The biggest trend this year was color. My issue with this kind of awards show is that a lot of people don't focus on being high fashion on the red carpet and that's looking a little cheap. I am always routing for the Latin community to step it a notch. Though there were some good choices this year," said Sagaz in regards to the Latin Grammy this year.
Sagaz has also had guest starring roles in television shows such as "Entourage", "The Bold and the Beautiful", "Will and Grace", "CSI: NY", and "Estado de Gracia." Recently, Miguel secured the lead role in the highly anticipated animated, live action short film "Waste Paper", which will be released later this year. "I look for a new job, new role every day. I love what I do. You have to be able to take rejection. If you can separate the rejection instead of taking it personally you can be successful. Keep working everyday," said Sagaz to the Lawndale readers.