By: Ashmar Mandou
Last week, Governor-elect Bruce Rauner announced new members of his transition committee. Business, political, community, and faith leaders make up the committee lending their expertise to move Illinois "forward," said Governor-elect Rauner. "I am committed to assembling a diverse and talented team to drive results for our state and bring back Illinois," said Rauner in a statement. "Today, I am please to announce key members of the transition committee who I have selected to work alongside Evelyn Sanguinetti and our senior transition staff as we prepare to take office. It is an honor to have such a talented group of individuals working with me to get our state working for the people again." Among the committee members are: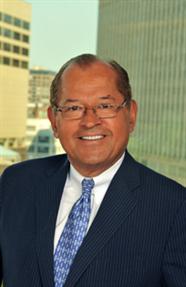 Manny Sanchez
Founder and Managing Partner, Sanchez Daniels & Hoffman LLP; Co-Chair Latinos for Obama
Over the past 27 years the firm has earned a reputation as one of the premier civil litigation defense firms in the State of Illinois and has grown into the second largest minority-owned law firm in the United States. Sanchez has received two gubernatorial appointments including appointment by Governor Edgar in 1996 to the Inaugural NIU Board of Trustees, where he served for 15 years, and appointment by Governor Quinn to the Illinois Sports Facility Authority in 2011. Additionally, in 2011 Sanchez received a presidential appointment from President Barack Obama to the President's Advisory Commission on Educational Excellence for Hispanics.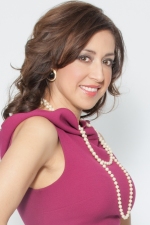 Arabel Alva Rosales
President, AAR & Assocs., LTD. Ron Gidwitz –Partner, GCG Partners
Alva Rosales, who is president and CEO of AAR & Assocs., LTD. and the co-founder and principal of Latino Fashion Week, has championed women in child care since she helped launch the Child Care Business Expo in 1998. She is a long-time member of the WBDC's board of directors and immediate past Chair of the Illinois Hispanic Chamber of Commerce. A former senior policy advisor to Governor Jim Edgar, Rosales also served as director of the Illinois Liquor Control Commission and on the Illinois Human Rights Commission. She is the recipient of more than 30 national and international awards.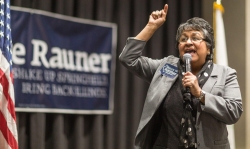 Gloria Cardenas Cudia
President and Founder, Salsa Business Network
Salsa Business Network is a not-for-profit 501(c)3 whose mission is to help multicultural Professionals and Business Owners increase their customer base and expand their associations by providing quality, fun and cross-cultural networking opportunities.