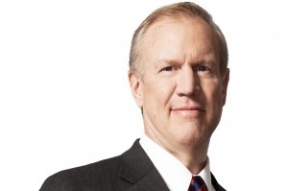 The Illinois Inauguration 2015 Committee announced the addition of the "Illinois is Back Exposition" to the inaugural weekend schedule. The expo, scheduled for Sunday, January 11 and Monday, January 12, will provide Illinois employers, cultural sites, tourist attractions and educational institutions an opportunity to present themselves on a major stage and send a clear message to potential investors, partners and business operators: "Illinois is Back."
Initial participants in the "Illinois is Back 2015 Exposition" include: Caterpillar, ADM, Uber, Allstate, the University of Illinois, Springfield Clinic, the Illinois Manufacturers' Association, Skeff Distributing, 1871, Zurich North America, GROWMARK, Walgreens, Coke-Cola, Goose Island, Sysco Central Illinois and Motorola Solutions, among other companies.
For information on the expo schedule, please visit the Illinois Inauguration 2015 website at http://illinoisinauguration.com/events. Businesses, cultural centers, tourist sites or educational institutions wishing to participate can email illinoisback@brucerauner.com.