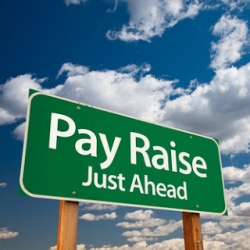 By: Ashmar Mandou
On Tuesday, city council said "yes" to an ordinance that is set to raise the minimum wage that goes into effect this summer. The measure, sponsored by several aldermen, including Alderman Will Burns and Alderman Pat O'Conner, will increase, according to the City Council, the earnings of 410,000 workers and bring in over $800 million into the local economy. This summer, workers will see the minimum wage rise to $10 per hour, then to $11 by 2017, and $13 per hour by 2019. The ordinance also suggests that the tipped minimum wage in Chicago increase by $1 over two years. The city council voted 44-5 to raise Chicago's minimum wage, "a higher minimum wage ensures that nobody who works in the City of Chicago will ever struggle to reach the middle class or be forces to raise their child in poverty," stated Mayor Emanuel. Upon hearing the news that the city council passed an ordinance that will raise the minimum wage for all Chicago workers, several community leaders shared their thoughts on the decision and how it will help boost neighborhoods across the city.
Community thoughts:
"Raising Chicago's minimum wage will provide immediate relief to more than 400,000 of our fellow residents, who are struggling to survive on low wages. It will help our entire City by adding more than $800 million to the local economy. Those are the Mayor's own numbers from his minimum wage commission, so I think it is fair to ask why the Mayor waited so long to act. For a Mayor who is fond of saying he makes tough decisions, I think we have a right to ask why he did not make an easy one. Why didn't he support a minimum wage hike during his first year in office? Why does he want to wait another five years before raising everyone to $13 an hour? Rents, restaurant prices and the cost of groceries are not going to wait another five years to go up. I continue to support a minimum wage increase that will bring low wage workers up to $15 an hour. As Mayor, I will pass legislation to do that my first year in office — not my last." – Mayoral Candidate Chuy Garcia.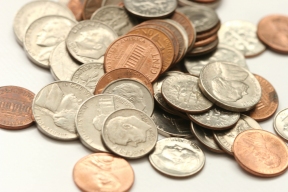 "Today, we celebrate with everyone who fought hard for this victory. In the past seven days, the Mayor has shown us what is possible when he has the political will to make things happen. He could have given Chicago a raise years ago. Chicago families need progress every year, not just during election year." – Amisha Patel, Executive Director of Grassroots Illinois Action.
"The City Council ordinance will improve conditions for workers, but it falls far short of the $15 living wage that workers have been fighting for. It's just the beginning of what we need in order to raise the floor for working families." – Latino Union Executive Director Eric Rodriguez.
"We are elated that the final version of the ordinance which passed included coverage for domestic workers. Those workers weren't covered in the Emanuel Administration's original draft–so we are encouraged to see that we were able to make sure they were included in the final language. Those workers need to support their families and want to spend money in their local economies just like everyone else." – Alderman Ricardo Muñoz.
"It took me 19 years of working in a grocery store to reach $12.85 an hour, so I know first hand just how life changing this wage increase will be for hundreds of thousands of Chicagoans." said Ald. Toni Foulkes (15th), who was a cake decorator before being elected alderman in 2007. "But a minimum wage increase doesn't just benefit the individual workers collecting the paychecks–it will help lift up whole families, communities and local economies." – Alderman Toni Foulkes.