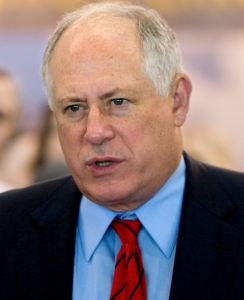 Governor Pat Quinn issued two executive orders to help support the state's undocumented immigrants in their integration into communities across Illinois. The orders create the Governor's New Americans Welcoming Initiative and the Governor's New Americans Trust Initiative to help undocumented immigrants apply for federal administrative relief and to improve cooperation between immigrants and law enforcement agencies. The action is part of Governor Quinn's agenda to support comprehensive immigration reform and make Illinois a welcoming place for all people.
The Governor's New Americans Welcoming Initiative will coordinate state efforts to assist those in Illinois seeking federal administrative relief. The initiative will help applicants obtain necessary records to verify state residency such as immigration, medical, employment and school immunization records. State agencies will provide information on how to obtain records and designate a liaison to coordinate agency efforts. Illinois' 10 Welcoming Centers will serve as information centers for administrative relief applicants and include translators to assist applicants. An estimated four percent of Illinois' population may be eligible for temporary administrative relief.
A second executive order creates the Governor's New Americans Trust Initiative, which will improve cooperation between the immigrant community and law enforcement. Under the new initiative, state law enforcement agencies may not stop, arrest, search or detain a person based solely on the individual's immigration status or on the basis of an immigration detainer or administrative immigration warrant. Law enforcement agencies will also provide training to state police officers on U and T nonimmigrant visas and other remedies for immigrant survivors of criminal activity. These measures are intended to improve public safety across the state by protecting victims and encouraging more people to report crimes.