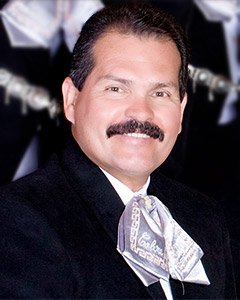 Roberto J. Martínez, del Mariachi Cobre, se unirá a Mariachi Heritage Foundation (MHF) para vigilar el desarrollo del plan de estudios y la implementación del nuevo programa de mariachi de las Escuelas Públicas de Chicago (CPS). "Estamos tremendamente entusiasmados de recibir a Roberto en Chicago. Es una leyenda en el mundo del mariachi, pero lo más importante, Roberto es un verdadero educador y abogado de la educación musical", dijo César Maldonado, Fundador y Presidente de MHF.
Martínez era anteriormente miembro del reparto de Epcot Theme Park en Disneyworld, en Orlando. Su posición como músico primero en el renombrado Mariachi Cobre le ha dado la oportunidad de compartir la música folclórica de México con millones de personas de todo el mundo. Martínez ha sido miembro del Mariachi Cobre desde 1978. sus raíces en el mariachi datan de 1970, como miembro del programa mariachi juvenil de la comunidad Tucson "Los Changuitos Feos". Recibió una beca de mariachi y asistió a la Universidad de Arizona, donde completó un Bachillerato de Arte en Educación Secundaria en 1981.
La Fundación Mariachi Heritage fue fundada en el 2013 para ampliar la educación musical del mariachi en las Escuelas Públicas de Chicago. Las escuelas a continuación están participando en el programa del 2014-15: Joseph E. Gary Elementary, Nathan S. Davis Elementary, Edward N. Hurley Fine and Performing Arts Magnet Cluster, Richard Edwards Elementary y Calmeca Academy of Fine Arts and Dual Language.