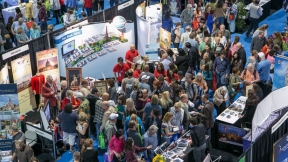 Por: Ashmar Mandou
El 11º Show Anual de Viajes y Aventuras de Chicago llega a Chicago el 17 y el 18 de enero para dar a los que disfrutan de los viajes la oportunidad de entusiasmarse con las vistas, sonidos y sabor de varias culturas alrededor del mundo. Como el show de viajes número uno del país, Chicago Travel y Adventure Show regresará al Centro de Convenciones Donald E. Stephens en Rosemont.
Este año, el Show de Viajes y Aventura presentará a más de 1,000 expertos en viajes de los principales destinos del mundo para ofrecer consejos a los entusiastas de los viajes sobre como tener las mejores vacaciones. Entre los oradores se incluyen a la autora del bestselling Wild: From Lost to Found on the Pacific Crest Trail, Cheryl Strayed, quien discutirá su profundamente informativo 1,100 millas a lo largo de Pacific Crest Trail, una historia que fue recientemente adaptada en una película de largo metraje con Reese Witherspoon; Samantha Brown, de Travle Channel; Peter Greenberg, la reportadora investigadora ganadora del Emmy y periodista de noticias de viajes; Pauline Frommer, Directora de Editorial de Guides de Frommer y Publicista de Frommers.com; y Patricia Schultz, autora del best-selling, 1,000 Places to See Before You Die.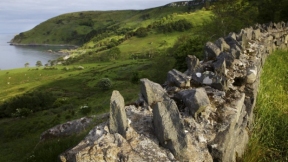 Los asistentes pueden descubrir más de 300 expositores de destinos internacionales que van desde la Junta de Turismo de México, Florida Keys / Key West, Tahiti Tourism, India Tourism, y destinos locales como Pabellones de Indiana, Wisconsin y Michigan. El Show de Viajes y Aventuras se lleva a cabo en el Centro de Convenciones Donald E. Stephens el 17 y 18 de enero del 2015 (5555 N. River Rd, Rosemont, IL). El sábado, el show abre a las 9:30 a.m. para profesionales de viajes con horas de público en general de 10 a.m. a 5 p.m. El domingo, el show abre a las 11 a.m. y cierra a las 4 p.m. Boletos para un día o dos disponibles en línea por una tarifa de descuento de $11 (un solo día) y $17 (dos días) con código del promoción: CHPR, y están disponibles en el lugar por $16/$25. Como siempre, los niños menores de 16 años entran gratis. Para boletos y más información, visite www.TravelShows.Com/Chicago.