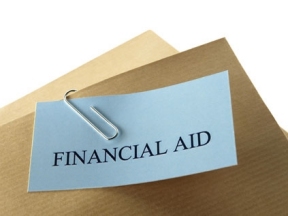 The South Suburban College Foundation (SSCF) 2015 Scholarship Books and Applications are now available in the President's Office (Room 2134), the Financial Aid Office (2355) and online at www.ssc.edu/foundation. The SSC Financial Aid Office is also encouraging all prospective and current students to complete the Free Application for Federal Student Aid (FAFSA) soon to increase opportunities for funding assistance; visit www.fafsa.gov using school code 001769.
The primary SSC scholarship application deadline is Friday, March 27, 2015, while graduating high school seniors can continue to apply for "SSCF High School Scholarships" and "SSC Board of Trustees Scholarships" throughout the spring and summer months. The scholarships may be used for next summer, fall and spring semesters at SSC. The application process is a simple one that only requires a completed scholarship application, one letter of recommendation, a short essay, and a copy of the applicant's high school or college transcripts.
For more information, please call (708) 596-2000, ext. 2463, or email foundation@ssc.edu. South Suburban College's Main Campus is located at 15800 S. State St., South Holland, Illinois. SSC's Oak Forest Center is located at 16333 S. Kilbourn, Oak Forest, Illinois.