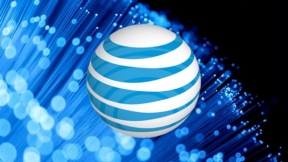 AT&T ranked highest in customer service, according to the latest J.D. Power study released. In the 2015 Wireless Customer Care Full Service StudySM, Volume 1, AT&T outscored other full-service wireless providers for the overall customer service experience. Approximately 6,500 U.S. wireless customers participated in the study and the period ranged from July to December 2014.
AT&T previously received this award in the second half of 2013 and first half of 2014. Since the beginning of 2015, AT&T has introduced new services to show our thanks to existing customers, including Rollover Data™ and a change to international long distance calling that gives customers unlimited calls from the U.S. to Mexico as part of the World Connect Value package. Both are changes customers receive automatically without any action on their part.
With Rollover Data, all Mobile Share Value customers will have their unused, shareable plan data in a given month roll over to be used within the next month – all on the nation's most reliable LTE network with the nation's strongest LTE signal.