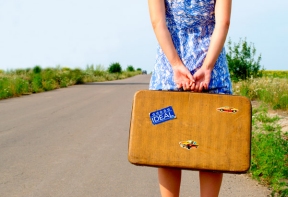 Tal vez ahora más que nunca, la mujer está dispuesta a deshacerse de sus compañeros de viaje y viajar sola cuando se trata de tomar la carretera y ver el mundo. Una encuesta hecha por Small Luxury Hotels of the World, por ejemplo, reveló que entre el 2011 y el 2012 hubo un 53 por ciento de aumento en demanda de cuartos para mujeres que viajan solas.
El London Daily Mail reporta también que algunos hoteles han dado los pasos necesarios para hacer sus servicios más atractivos a mujeres que viajan solas, con características como pisos solo para mujeres. Sin embargo, a pesar de la tendencia, muchas mujeres pueden preocuparse de que estas excursiones solitarias tengan muchos riesgos, haciéndolas blanco de ladrones, secuestradores y otros criminales.
Pero una mujer que ha explorado un sin número de millas del mundo y encontrado el romance, dice que no tiene necesariamente que ser así. "No hay razón para dejar que sus temores le impidan correr aventuras que puede disfrutar", dice Barbara Foster, trotamundos veterana y autora del libro "The Confessions of a Librarian: A Memoir of Loves". www.threelovestory.com) Foster, quien dice que viajar sola puede ser de lo más recompensante para la mujer, ofrece consejos para evitar el peligro que esto conlleva.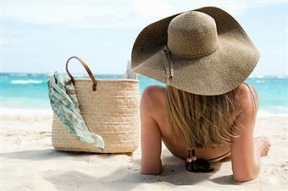 Manténgase lejos de los lugares peligrosos. Simplemente, hay algunos lugares en que no vale la pena exponerse, así que evite barrios, ciudades y países "no aconsejables". Por ejemplo, si se siente atraída a ir al Medio Oriente, visite Israel, que es el lugar más seguro de ese país. Sin embargo, si el lugar es verdaderamente importante para usted, adelante, corra el riesgo. La India puede ser peligrosa y Foster dice que estuvo a punto de ser secuestrada ahí, salvada solo por la intervención de un amigo bibliotecario. Al mismo tiempo, dice, el país ofrece una experiencia única.
Haga con contactos amigos. Hágase conocida no solo en la embajada o en el consulado de E.U., sino con la gente de su campo, dice Foster. Durante sus viajes, Foster escribió artículos sobre las bibliotecas que visitó. Sus amigos bibliotecarios resultaron un grupo protector.
Aprenda el idioma o por lo menos frases útiles. Aunque sean solo unas cuantas palabras, hablar el idioma puede ser útil si necesita ayuda. Entender lo que otros dicen puede advertirle de posibles peligros.
Vístase apropiadamente, cuide sus maneras y gaste dinero con moderación. Esencialmente no llame la atención. En su libro, Foster cuenta una visita a Estambul, donde vio con horror como dos hombres turcos golpeaban a una joven británica por vestir una minifalda en la calle. Para más protección contra los ladrones, Foster recomienda llevar dinero y una identificación en un bolsillo bajo su falda.
Viaje en E.U. Se perderá de muchos lugares del mundo que vale la pena ver, pero si el viajar fuera del país le ocasiona mucho estrés, es mejor quedarse cerca de casa. Foster dice que dos de sus ciudades favoritas en E.U. son Nueva York y Nueva Orleans, ambos maravillosos lugares para visitar.