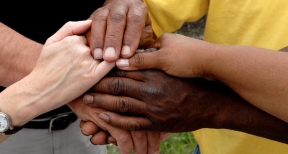 Cortesía de Gift of Hope
El 14 de febrero fue el Día Nacional del Donante. Para celebrar, Gift of Hope, Red de Donantes de Organos y Tejidos, anunció un número récord de vidas salvadas, ayudando a 334 donantes y a sus familias a donar 1,020 órganos a pacientes que esperan un transplante, dándoles, el año pasado, una segunda oportunidad de vida.
A pesar de este logro, la escasez de donantes de órganos sigue siendo crítica. Más de 5,200 residentes de Illinois esperan actualmente transplantes y la brecha entre el número de personas en espera y los órganos disponibles continúa agrandándose. Es por eso que hoy, Gift of Hope invita a la comunidad a convertirse en donadores de órganos y tejidos.
Hoy, los hispanos son más receptivos al mensaje de Gift of Hope sobre el registro para convertirse en donadores de órganos y hacer de esto un tema de conversación diario entre la familia y amigos. Consecuentemente, la organización ha elevado el nivel en sus programas y servicios, para continuar educando, inspirando y atendiendo sus sensitivas necesidades, con iniciativas como Becas para Hope, Historias para Hope y Misión Sonrisa para Hope.
Es también importante enfatizar los logros legislativos que han traido un impacto positivo al área de la donación de órganos y tejidos en Illinois, como la aprobación de SB0741, el alineamiento de los servicios de Medicare y Medicaid, que permitiría a algunos pacientes excluidos un mayor acceso a los transplantes y la aprobación de SB0957, que permite que miles de indocumentados se registren como donantes cuando solicitan sus licencias temporales de conducir.